Welcome to the website of the Philippine Consulate General in Toronto, a portal for the latest news and announcements in the service of all kababayans in the Greater Toronto Area (GTA), Western Ontario and Manitoba. Please monitor our website for the latest news and announcements for the whole community. Enjoy browsing and Mabuhay!
Rosalita S. Prospero, Consul General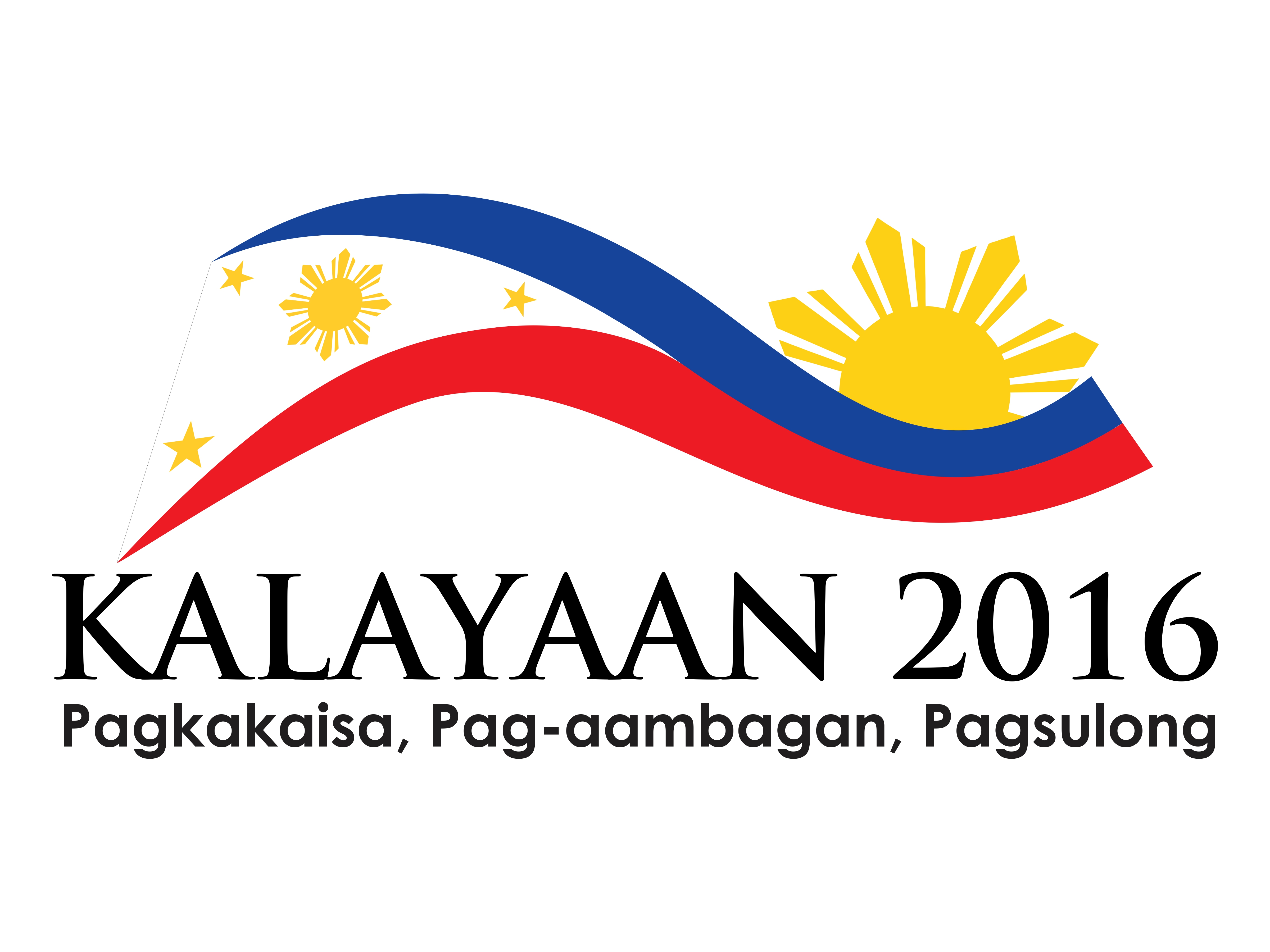 Latest News & Announcements
Filed under Press Release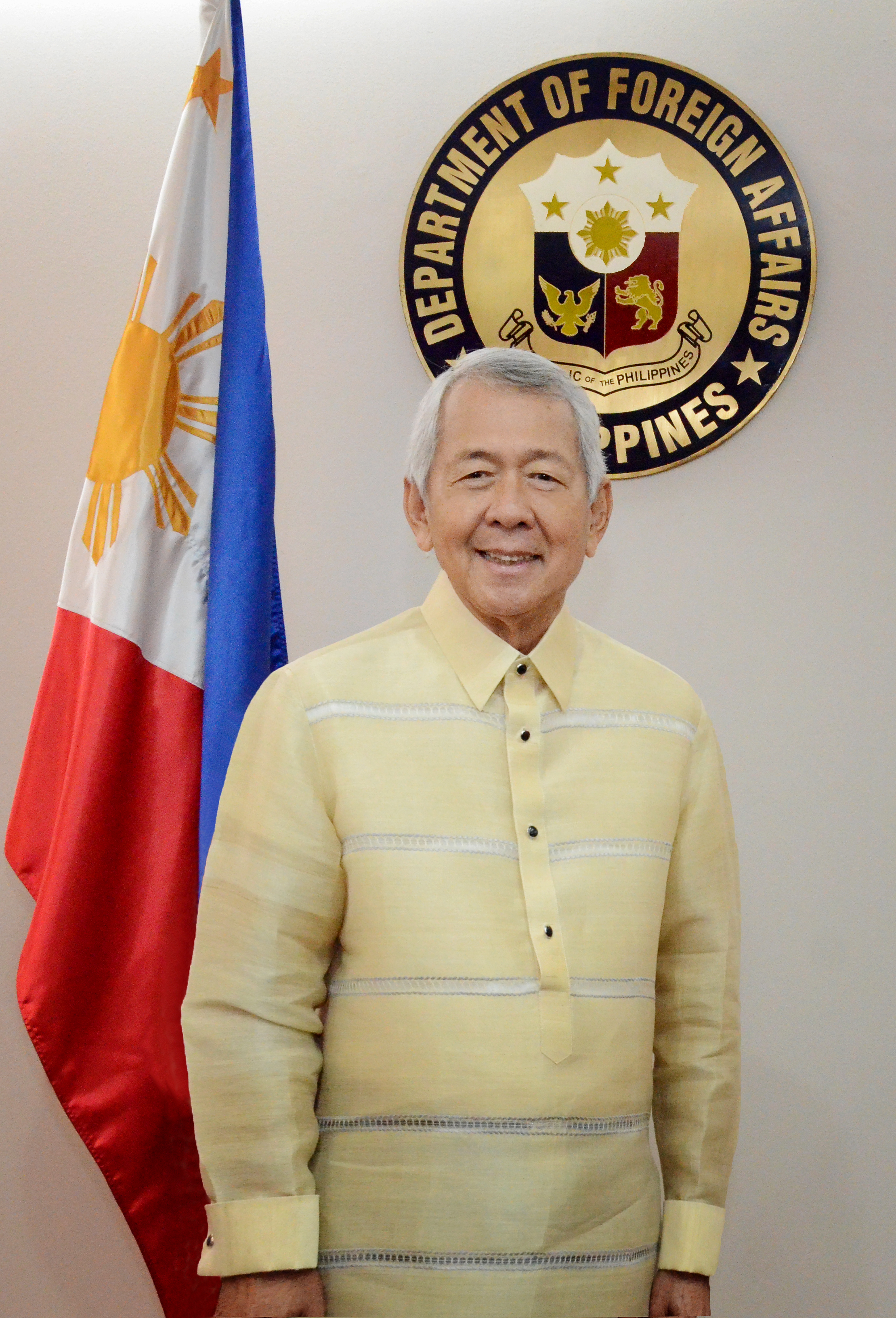 PERFECTO

R.

YASAY

, JR.


SECRETARY

OF

FOREIGN

AFFAIRS


(Click image for Profile)
Continue Reading This Article
Filed under Announcements
Overseas voter who intends to participate in the Barangay and Sangunian Kabataan Elections may file an application for transfer of registration records from Post to local registry from 15-30 July 2016.
Continue Reading This Article
Filed under Announcements
THE

PHILIPPINE

CONSULATE

GENERAL


WILL

BE

CLOSED

ON:
Monday, 01 August 2016
(Civic Holiday- Canadian Holiday)
and
Monday, 29 August 2016
(Heroes Day- Philippine Holiday)
Regular business hours will resume on Tuesday, 02 August 2016 and Tuesday, 30 August 2016, respectively.
FOR EMERGENCY ASSISTANCE, PLEASE CALL TEL. NO. 416-346-3268 AND LEAVE YOUR MESSAGE TO ENABLE THE CONSULATE TO RETURN YOUR CALL AS SOON AS POSSIBLE.
Continue Reading This Article
Filed under Announcements
Reference is made to the reported impending strike of Canada Post which may result in, per Canada Post, the stoppage in accepting new packages in the system until a resolution is reached on delivery of mail or parcels.
The Philippine Consulate General in Toronto reminds the public that it would not be responsible for any undelivered mail in such eventuality.
To avoid any uncertainty, the Philippine Consulate General recommends the following precautionary measures:
1) That passports and/or documents be picked-up by the client or his/her authorized representative; or
2) Other courier services be availed of pending the resolution of a possible strike by Canada Post workers.
Continue Reading This Article
Filed under Announcements
1. Sequential or "Growing-up" Photos;
2. Additional forms of photo-identification; e.g., old drivers license, old work ID, student card; old social club membership, etc.;
3. Documentary evidence to shoe use of name, e.g., payslips; bank statement; college registration etc; and
4. Evidence of registry at the application address, e.g., utility bills; official correspondence from public or private sector etc.
The above-mentioned should be submitted in original format.
Continue Reading This Article
Filed under Announcements
Starting 01 July 2016, all application for passport renewal of holders of green or MRP (Machine Readable Passport; Passport Number starting with "XX") shall be required to submit the following:
1. Actual Passport (Green booklet or MRP);
2. PSA-Authenticated Birth Certificate (PSA-formerly NSO)
3. At least one (1) valid identification document, and
4. Other supporting documents as may be required by the processor. (i.e. PSA-MC if married and using married surname, etc.)
Thank you for your cooperation.
Continue Reading This Article
Filed under Press Release
Effective 1 January 2016, the Philippine consular offices in Canada will implement an adjustment of consular fees brought about by the changes in the Canadian currency exchange rate vis-à-vis the US dollar. While the changes will affect the fees in Canadian dollar denomination, the prescribed consular fees pegged in the US dollar remain unchanged. Direct payment in US dollar currency is acceptable.
Continue Reading This Article
Office Hours
Monday - Friday 9:00am to 4:00pm
3rd Fridays of the Month 9:00am to 7:00pm
We are closed on Philippine & Canadian Holidays
Contact Information
7th Floor, 160 Eglinton Ave. East
Toronto, Ontario, Canada M4P 3B5
Tel.: (416) 922.7181
Fax.: (416) 922.2638

Click here to find out how...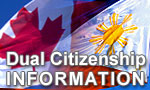 With the signing of the Dual Citizenship Bill into Law (Republic Act 9225), Filipinos all over the world can once again re-acquire their Philippine Citizenship - View this PDF document for more information.